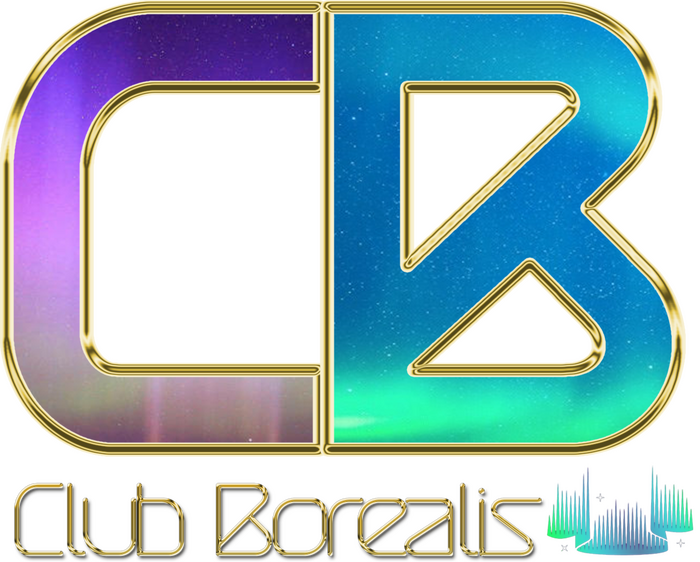 A Final Fantasy XIV Free Company & RP Venue
Crystal, Mateus, Shirogane, Ward 27, Plot 7, Mondays from 9p-12a est.
Welcome to Club Borealis, an aurora borealis themed nightclub and tavern. Whether you want to cool off in our one of a kind ice bar, grab a bite to eat in our café, or dance the night away in our nightclub we're sure to have something to suit your needs. Be sure to visit us every month, as our brews on tap rotate monthly!
---

---
---

---
"Platinum" Rule: Respect & treat others the way they want to be treated. We all come from different walks of life. Be respectful of people's backgrounds, and experiences.
All customers must be 18+ IC & OOC. NO EXCEPTIONS!!!

Be polite & courteous to those around you.

Do not troll or spam those around you.

Please do not impersonate staff members or use our tags.

Please do not make staff uncomfortable with unwanted advances. No means no! General chat, RP, light flirting is okay.

Do not advertise other businesses or services without asking a staff member.

Please do not enter ANY private room without seeing the staff member at the upstairs reception first.

Nudity is not allowed, other than in private rooms unless otherwise specified.
Do not use yell chat, as this is used for our club promotions.

No public ERP is allowed. Please keep it private. There are no exceptions to this rule.

Lalafell's are welcome in the venue, but are not permitted to book our staff. RP only!

Do not cause drama or make a scene, if you have an issue /tell a staff member and make sure to have screenshots if necessary.

Please put all minions and weapons away when inside the venue.

Do not use spells or other visually distracting abilities.

All transactions are final.

Standard RP etiquette and practices apply

---
Okay, so we have members and everyone counts, but who is who and who should I talk to? GREAT questions! Here is a list of our current staff as well as information pertaining to them.
---

SERVER: Mateus
POSITION: Owner
AGE (IC): 27
GENDER: Male
SEXUALITY: Pansexual/Demisexual
ABOUT: Tyrus is young and naive and yet has a passion for life. He is almost always positive and finds joy in the small beauties of life. Ever searching for love, the young Miqo'te was often seen dancing the night away somewhere until he found Zerin. Originally part of a traveling troupe of entertainers, he is always vibrant and ready for whatever life throws his way.
DISCORD: JayyBayyBayy#1182
CARRD: https://tyrusgray.carrd.co/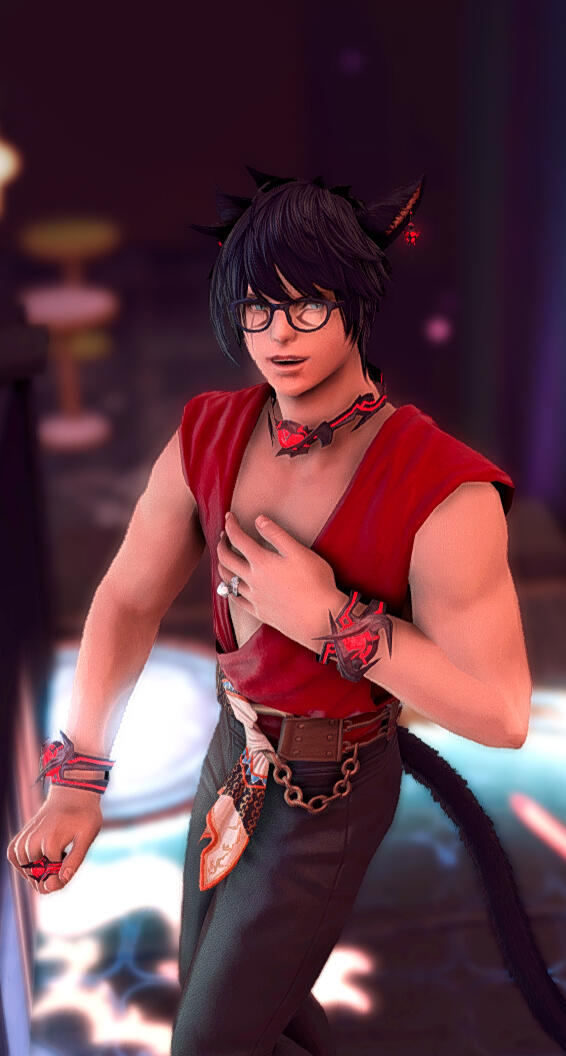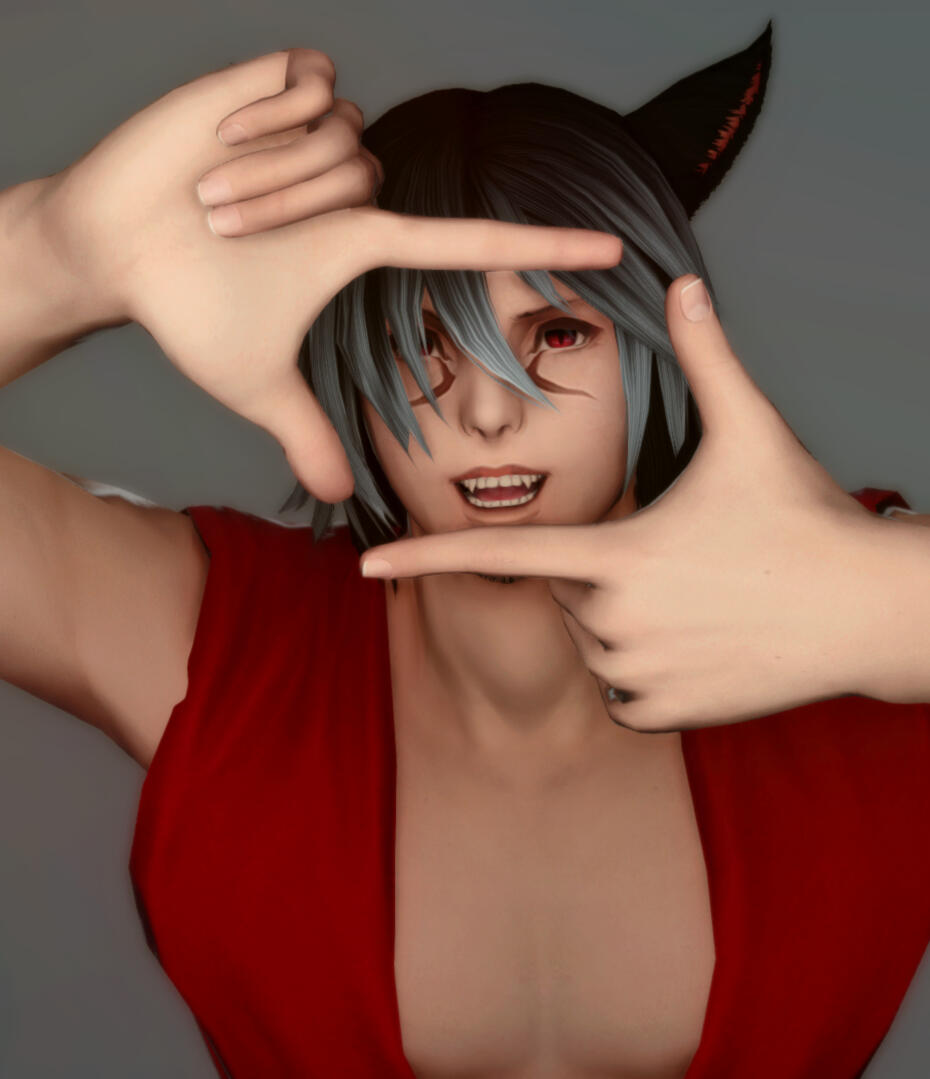 SERVER: Goblin
POSITION: Co-Owner
AGE(IC): 26
GENDER: Male
SEXUALITY: Heterosexual, Exploring
ABOUT: Irresponsible, rebellious, fun-loving, and flirtatious, W'san follows his whims, consequences be damned. If you want a good time, look no further than this mischievous Miqo'te.
DISCORD: W'san Nunh#9407

SERVER: Mateus
POSITION: Co-Owner
AGE (IC): 25
GENDER: Female
SEXUALITY: Heterosexual
ABOUT: Sassy and playful, Chisé enjoys getting to meet new people and learning things about them. When not running her Alchemy shop in Ishgard, she can likely be found in a library or several secluded spots around the Empyreum, playing her lute and singing. Above all, Chisé yearns to live life to the fullest and ensuring that a good time will always be had and will more than willingly relinquish control for that to happen.
DISCORD: SansTheSiren#4912
CARRD: https://chisehinamori.carrd.co/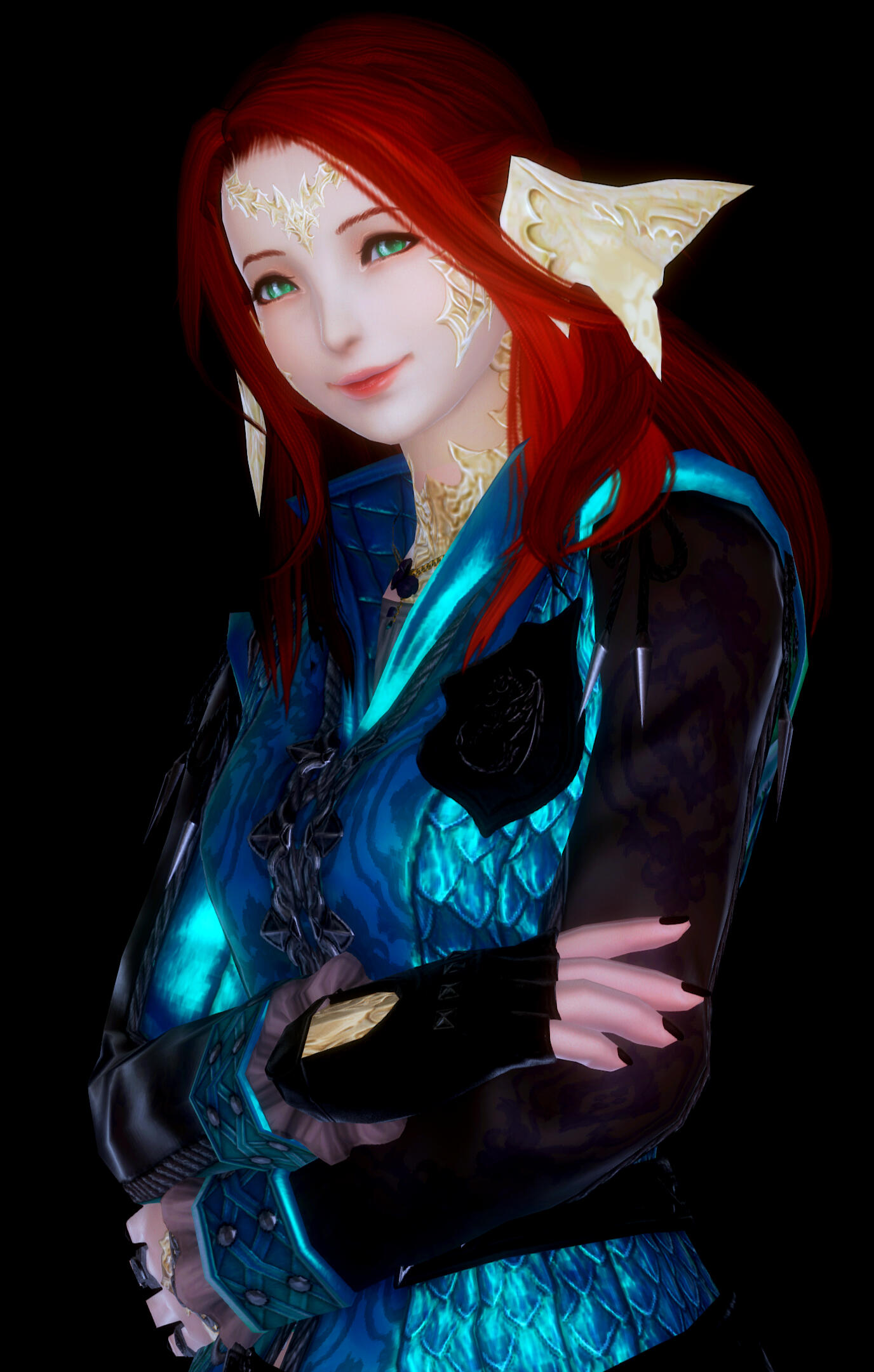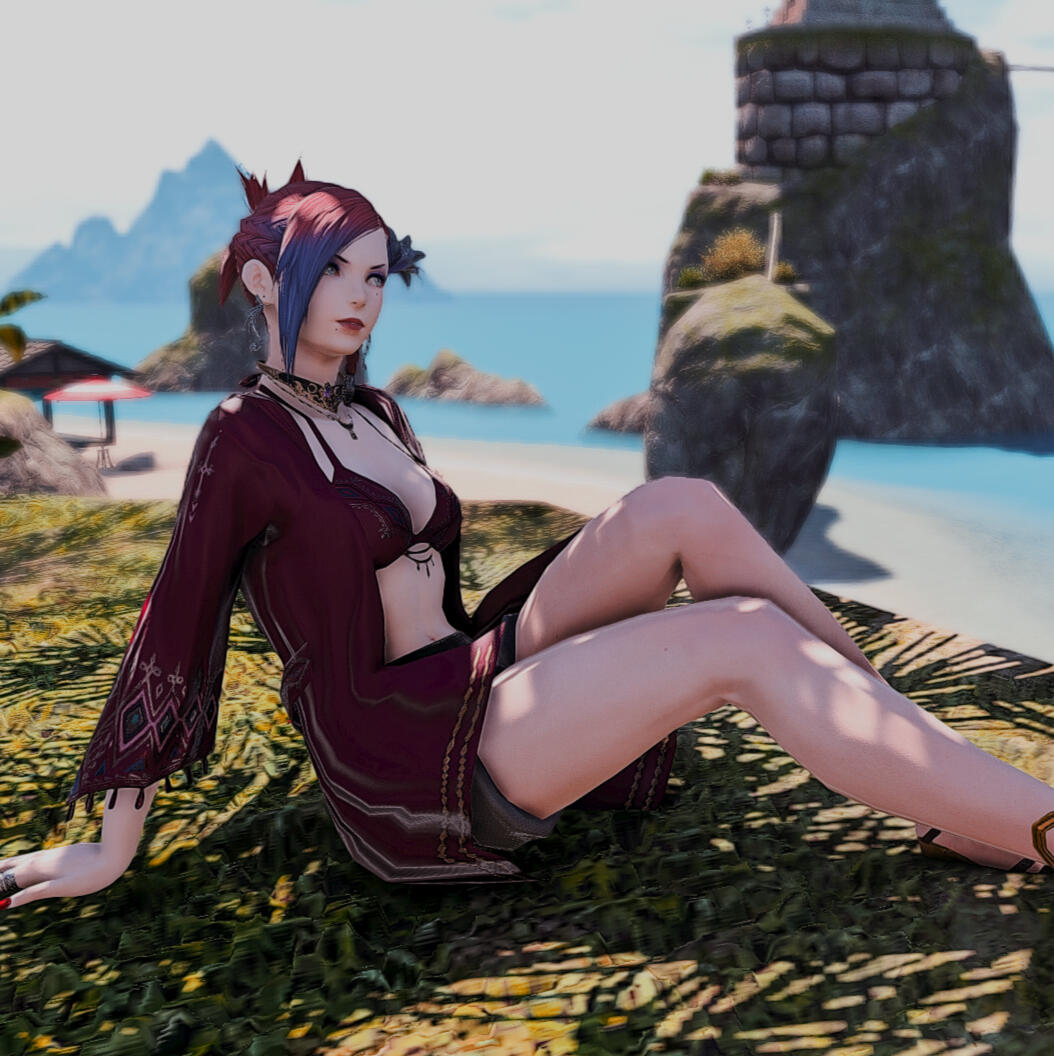 SERVER: Zalera
POSITION: General Manager
AGE(IC): 29
GENDER: Female
SEXUALITY: * Bisexual*
ABOUT: Lustrei is a bit of an odd bird. She'll laugh one moment, look sour the next, but will always walk and talk two steps ahead. She's danced, she's served drinks, she's consoled strangers for five hours into the night. She'll speak when spoken to, but chuckles softly to herself. Converse with at your own risk.

SERVER: Maduin
POSITION: Manager, Head Dancer
AGE (IC): 25
GENDER: Female
SEXUALITY: Pansexual
ABOUT: Scooby is a 1st generation Miqo'te born in the city and away from the tribes. As the daughter of a carpenter and a dancer, she is always up for a challenge and can surprise you. You can find her doing woodworking or dancing at one of her favorite clubs. She fashioned her signature blue bow from an old blanket her grandmother gave her and she is never without it. She is friendly, flirty and can be a little wild and playful.
CARRD: https://scooby-jade.carrd.co/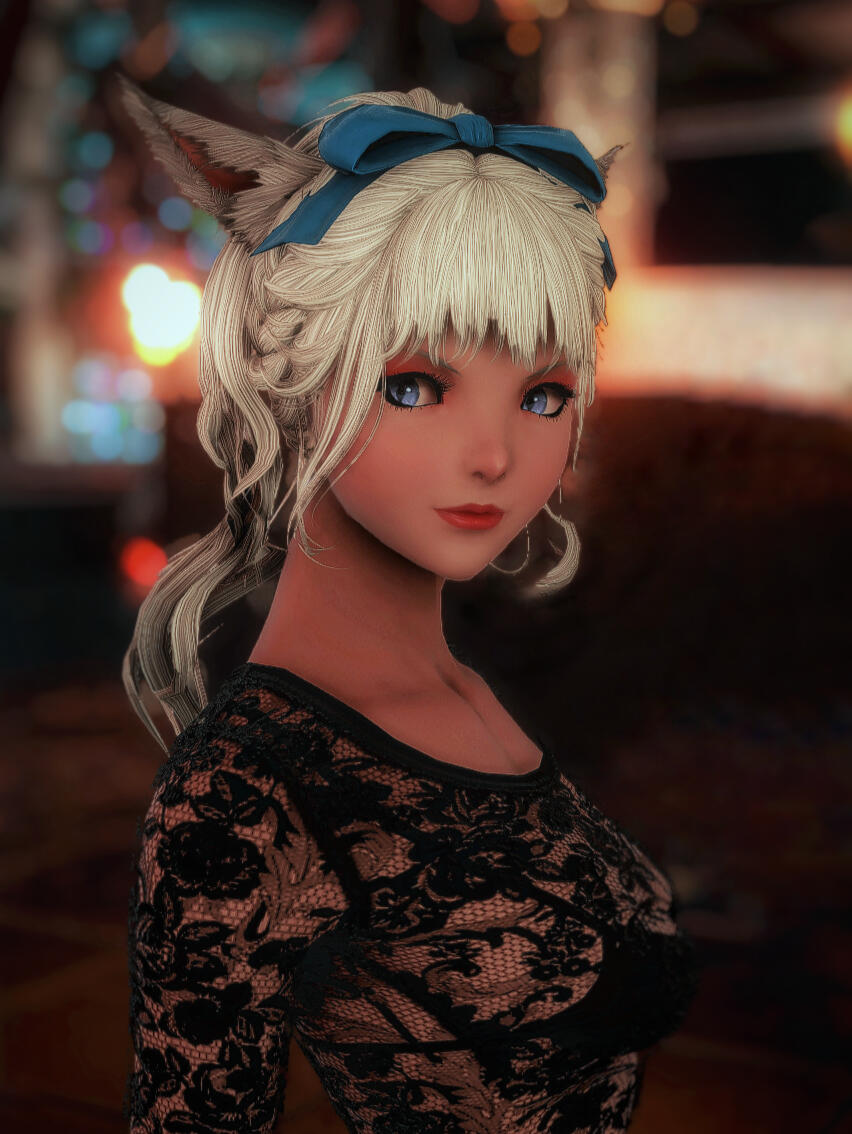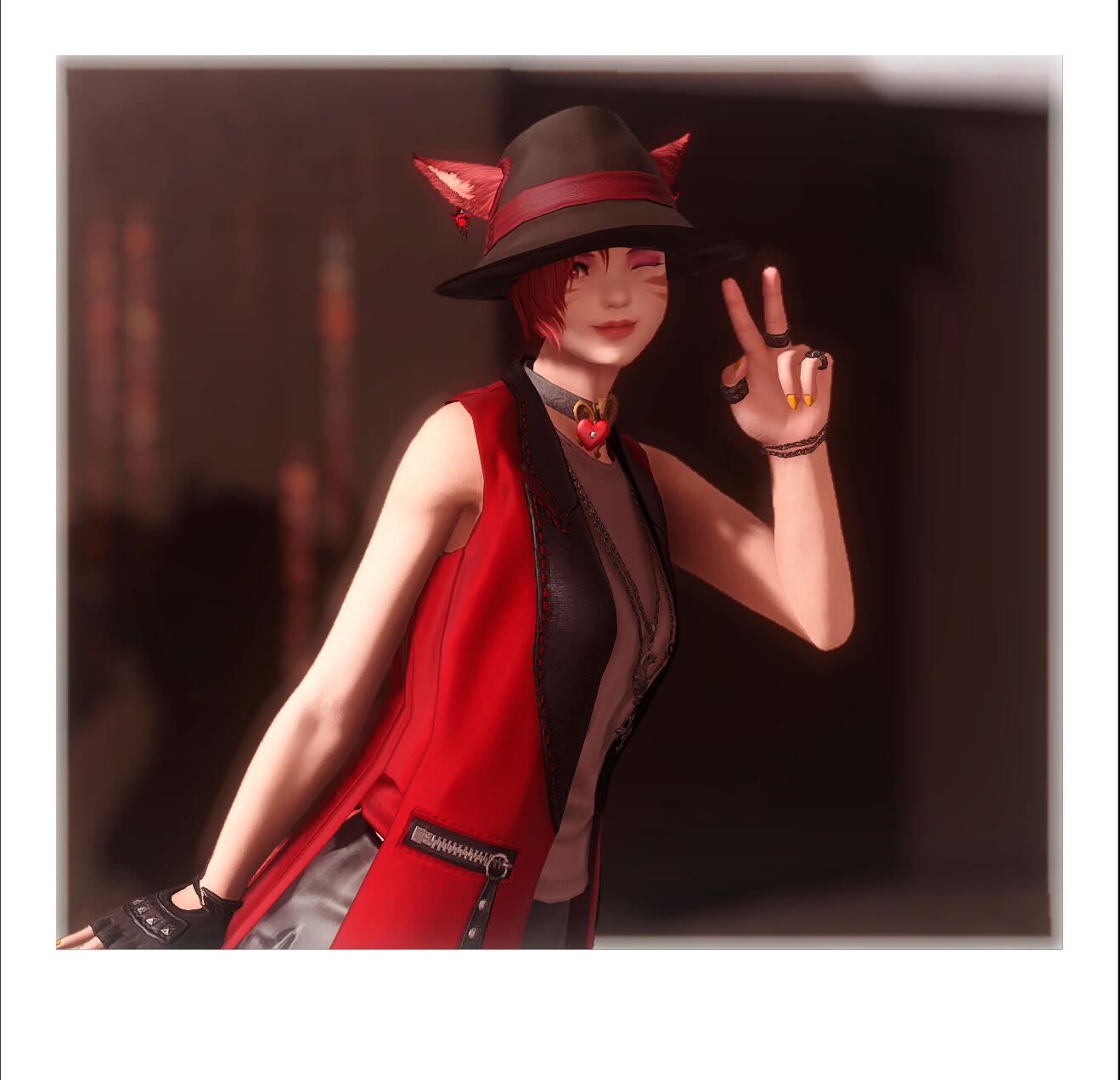 SERVER: Mateus
POSITION: Manager, Head Bouncer / (Redacted)
AGE (IC): (Redacted)
GENDER: Female
SEXUALITY: (Redacted)
ABOUT: When she is not out (Redacted) or bouncing people, she spends her days on her (Redacted) sanctuary painting and playing music, (Redacted). Any other information on subject (Redacted) please contact (Redacted).
SERVER: Maduin
POSITION: Photographer
AGE (IC): My dagger says I will be 27 forever, capeesh?
GENDER: Boobs; need I say more?
SEXUALITY: *Like any expensive item, if you have to ask, you can't afford (please) me. *
ABOUT: Ana is the official club photographer. If you like your photo, she took it. If not, she clearly did not. 😉 Anastasia means resurrection and Luvena, little beloved one. She is very friendly but usually so deep into gpose the whole club could burn down and she wouldn't notice. Her favorite thing is making people happy with her pictures. As far as you know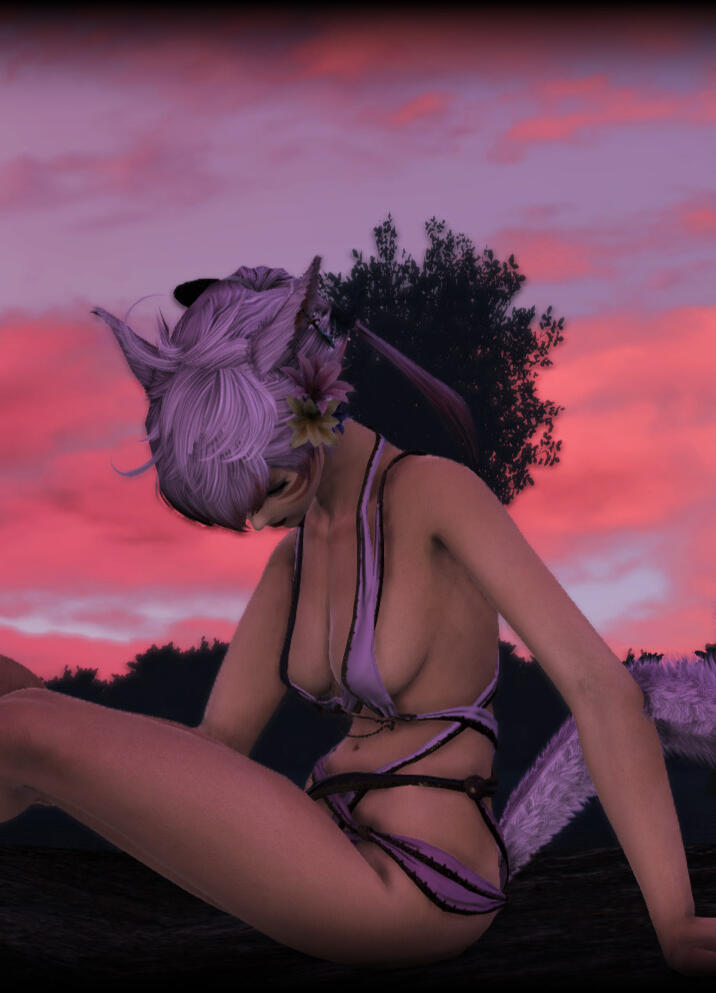 ---
---

---
Please be aware of the icons below. Our dancers will have these icons in game indicating what position they are available for.

Dancer (RP)

Escort (RP)
Private Dancers & Escorts
ERP Minimum is one hour, no exceptions.30 min Private Dance ......50,000k Gil
Dancer and a Guest in a Private Chamber. 50k per additional dancer1 hour Private Escort .......150,000k Gil
Dancer and a Guest in a Private Chamber. 150k per additional dancer.After Hours
After hour sessions are accepted at the dancer's discretion and availability, and you also may request other non-dancer staff at this time should they choose to accept.*ERP Minimum is one hour, no exceptions. *
After hours begin 15 minutes before close.30 min Private Dance ......75,000k Gil
Dancer and a Guest in a Private Chamber. 75k per additional dancer.1 hour Private Escort .......175,000k Gil
Dancer and a Guest in a Private Chamber. 175K per additional dancer.
---

---
When booking a dancer(s) our patrons will have the luxury of not only private time with our lovely staff but also the chance to experience the wonder of our Crystal Lounges. Each room having a unique and stunning aesthetic that will surely leave you wondering if you were still in the club at all!